0.5.4: Integration with Azgarr's Fantasy Map Generator
---
The main feature of this update is integration with Azgarr's awesome Fantasy Map Generator. This is how it works: you can click any settlement on a map in FMG (and then a tiny button with a map icon on it) and MFCG will build a plan of that settlement taking into account its size and location. And vice versa: you can click the "Overworld" button in MFCG and for the current city FMG will generate a world around it with rivers and oceans, neighboring towns and states. Nothing fancy but we hope it may be useful.
By the way it reminds me that this generator needs a better name...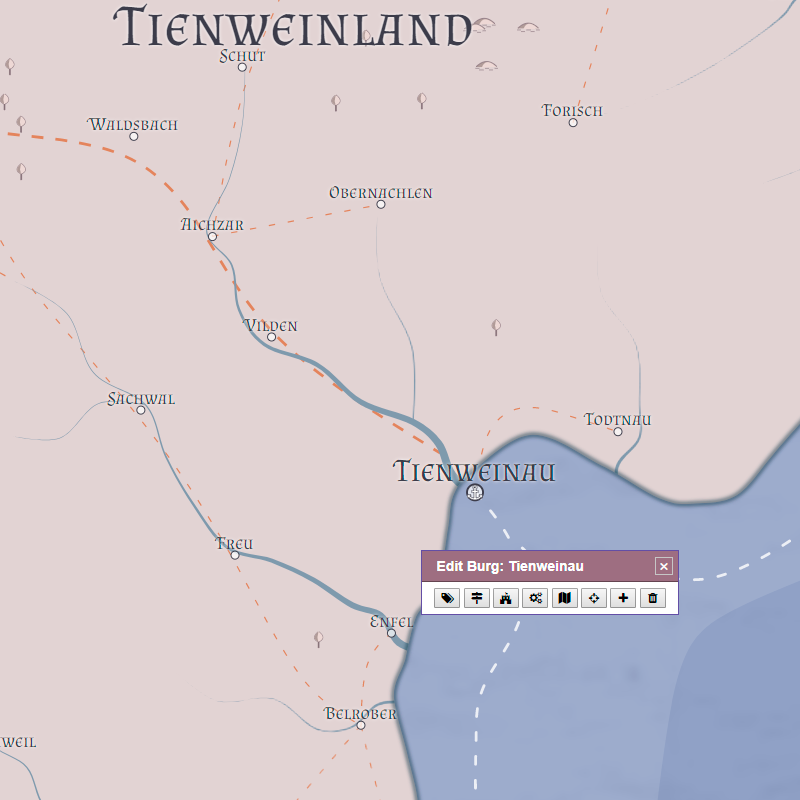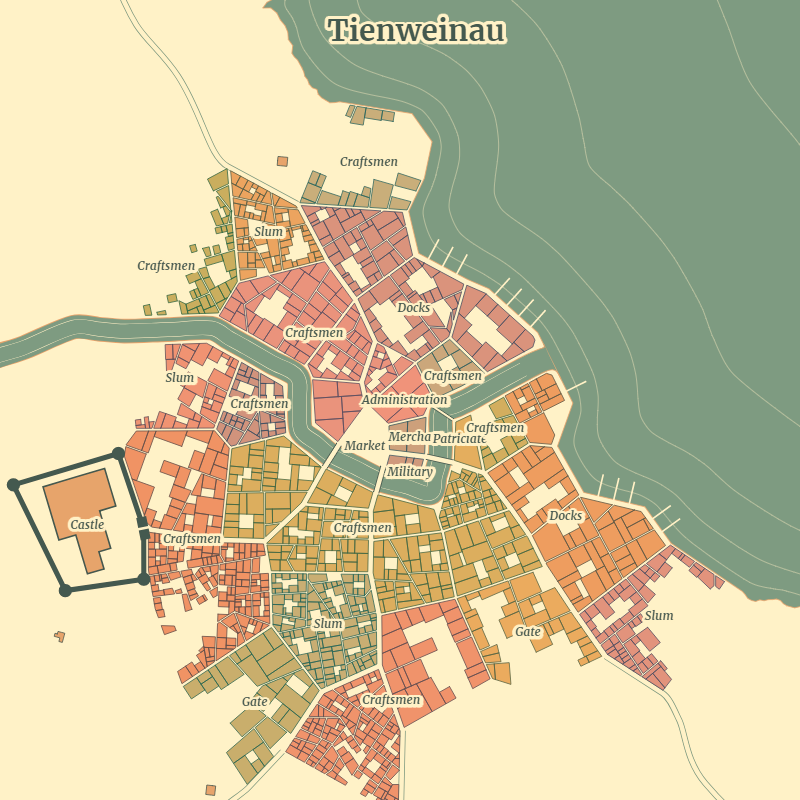 Other changes:
Improved labels placement. Still far from perfect.
Improved neighborhoods coloring. More visible on large maps with too many tiny buildings.
You can now choose one of three font sizes for the labels ("Annotations" submenu).
Coast and rivers are drawn slightly differently (better?) in "hatching mode". I'm not sure anybody uses it, but I do :)
Some non-critical bugs are fixed.
That's all for now.
Comments
Log in with itch.io to leave a comment.
Love the integration / collaboration. MFCG continues to be my favorite map tool
Yay! How long until "gate" neighborhoods are optional? Really love the program though.
What's wrong with gate wards?
Oh, they often show up in the center of town, or there are more than seems right, sorry I see that I came across quite rude there. I just often reroll until the gate wards are either gone or really out of the way, or I find myself warping them down. They are the areas for the guards and such, right? Sorry, I really do love this software.
No worries at all. Here are a couple of my comments on what a gate ward is: link1, link2 (people ask about it a lot). So it may contain some... guards-related buildings (barracks, armories, a gatehouse itself etc), but definitely not only them. Like with the most of other ward types the name of this one is supposed to be treated as a hint, not as a literal explanation what is there. Also I'm planning to replace them all with something more subtle in the future.